Yes leopard is in and not just leopard but animal print in general. The latest trend seen being worn buy actresses and models off the runway are the animal print jeans.
Finally some comfortable yet very stylish footwear! Were seeing alot of menswear inspired footwear these days and i wouldnt be surprised if soon the oxford were the new ballet flats.
These days fashion is all about making a fashion statement, and what better way than with being bright and bold. Pair a bold coloured denim with either a silk blouse (if daring even with a polka dot or animal print blouse) and complete the ensemble with accessories, like layered necklaces or maybe mothers vintage coat :)
Lace lace lace!! There is a big trend where girly romantic meets edgy and what better piece represents 'girly' than lace. You can dress it up by wearing a nice lace dress and heels or down by wearing a lace top with a bold colored singlet underneath and leggings. And of course don't forget accessories!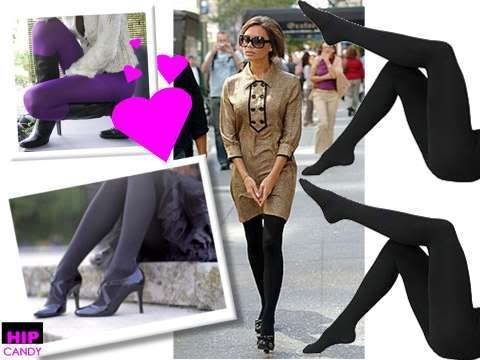 Whether they are plain black tights, or colored, or patterned, worn under skirts or shorts, with heels or flats, tights are very much in.
Knee length or full length skirts are also still very much in. I personally love this trend, so comfortable and yet still very feminine.
It's not only coloured denim thats trending, but also coloured trousers! I think these pants are just so comfortable and so pretty and i love color so this is very exciting and i like the change from the usual denim fabric too!
So basically trend alert : Colour, colour colour